Villa Zuid
Unique luxury villa on the edge of the Bergerbos with sauna This is a 3-bedroom villa in Bergen for 8 people. Equipped with a sauna, the home is perfect for groups and families. The home is a short 0.6 km from the forest, where you can go for quiet walks and hikes, and 5.7 km from the Bergen aan Zee beach. If you want to eat out, ...
Max. 8 personen.
Bedrooms: 3.
honden allowed after consultation.
Villa Gabrielle
Spacious Villa in Bergen in Mountains with Garden near Sea With luxurious interiors and a nice location near the dunes and the sea, this beautiful villa in North Holland's Bergen is ideal for vacations with the family. There is plenty to do in the area and the facilities of the villa will leave nothing to be desired. Kickstart the morning ...
Max. 10 personen.
Bedrooms: 5.
Beach distance: ±5,1 km.
Wilhelminastraat - NH221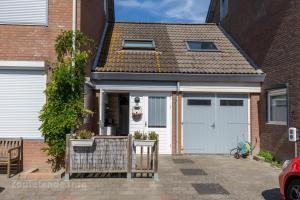 Prachtige groepsaccommodatie voor 12 personen in Egmond aan Zee 550 meter van de zee. Deze prettige groepsaccommodatie staat in een groene straat in Egmond aan Zee vlakbij het strand en de duinen. Bij dit vakantiehuis is een grote afgesloten tuin. Huis en tuin zijn kindvriendelijk ingericht. Egmond aan Zee is een dorp aan het ...
Max. 12 personen.
Bedrooms: 6.
Beach distance: ±600 m.