Park Scorleduyn - Holiday park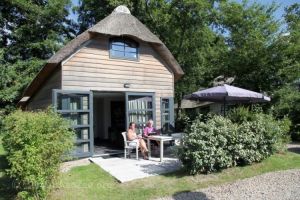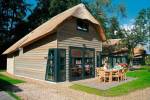 Away from the hustle and bustle, only about a 15-minute bicycle ride from the beach and sea, staying in a luxurious and modern designed cottage with the dunes as your back garden is sheer enjoyment. This small-scale and exclusive park is the perfect home base for long walks in the woods and on the beach. Uniquely located, the park is within walking distance of both the charming village of Schoorl and the national park De Schoorlse Duinen. Facing heath and forest, the view is stunning. The friendly village of Schoorl offers a wonderful array of shops, restaurants and outdoor cafes. When you stay at Park Scorleduyn, you can enjoy relaxation, space and nature, as well as the beach, sea and fun.
Enjoy relaxation, nature, the beach and fun during your holiday at Park Scorleduyn. One of the largest and most impressive dune landscapes in the Netherlands is at your doorstep: perfect for long walks and delightful bicycle rides. The charming centre of Schoorl is likewise within walking distance. You will find a wonderful array of shops, restaurants and outdoor cafes in the village. The surrounding area offers dozens of options to make this an unforgettable holiday for kids, too. The fully renovated De Schoorlse Duinen visitor's centre is definitely worth your while. Managed by the Dutch Forestry Commission, the centre is your starting point for child-friendly nature theme walks. -You can book an appointment at the beauty salon and hire bicycles from the hotel next door (on site and for a fee). You are also welcome in the hotel's eateries.
For information and reservation
Search & Book
Scorleduyn
Oorsprongweg 8, Schoorl
tel. +31 725 092 528
web.
More information